About My Shadow -
Behavioral Health & Direct Intervention
My Shadow is a premier behavioral therapy private practice proudly serving the greater Los Angeles area. My mission is to enhance the lives of children and their families with exceptional and special needs through my dedication to behavioral health, direct intervention, and parent and teacher consulting and training.
Natasha specializes in applied behavior analysis, providing comprehensive and effective treatment for your child. I design tailored interventions to address the unique individual needs of each child I serve.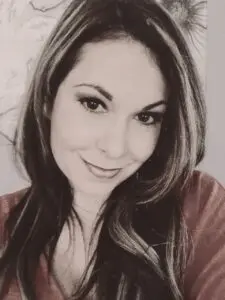 Natasha Parsakia, the owner of My Shadow, holds a Bachelor's Degree in Clinical Psychology from UCLA and a Master's Degree in Special Education-Cross Categorical, along with a teaching credential. She has a background in training from the well-respected Early Childhood Partial Hospitalization Program at the Semel Institute at UCLA. Additionally, Natasha is a Board Certified Behavior Analyst and has been named a leading professional by Biltmore Who's Who and the National Association of Professional Women.

Natasha started her educational journey at the University of California, Los Angeles, achieving her undergraduate degree in Psychology. While at UCLA, she worked in the Early Childhood Clubhouse Program (ECCP) which was a behavioral and social skills program for children with developmental and emotional disabilities (specializing in Autism Spectrum Disorders). In conjunction, she worked in the Early Childhood Partial Hospitalization Program (ECPHP) which was an academic and behavioral intervention program for children with developmental and emotional disabilities. Natasha later went on to become the Lead Teacher and Co-Supervisor of both the ECPHP & ECCP at UCLA.
After leaving UCLA, Natasha decided to go into private practice and started her own behavioral therapy company, My Shadow. As a behavior analyst and educator of children with special needs, she feels that she brings forth many of the highest qualifications necessary for one to be able to reach children with special needs. Her philosophy: When considering the needs of children with disabilities, it is essential to consider educators that are not only professionally trained to manage to teach such diverse needs with several constraints, but also consider those professionals who have a passion for teaching and get personal fulfillment from the job. For her, teaching is not simply a career choice; it is her life's purpose. The great satisfaction she feels when she has made a positive difference in a child's life is what makes her life truly meaningful. Natasha is eager to rise to the challenge of her own personal effort to make a difference in the lives of exceptional children and to make a difference in the futures of so many youths affected by disabilities and developmental disorders.
Utilizing education and applied behavioral analysis principles, I equip children with various behavioral disorders, along with their families, with the tools they need for a brighter and more successful future.